Summer Flowers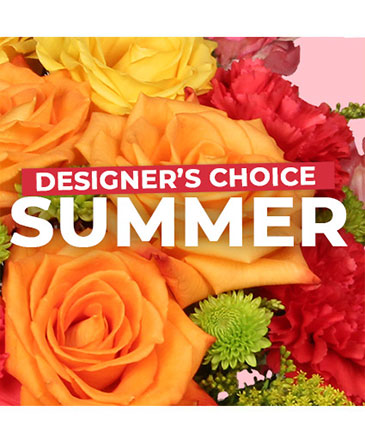 Summer Flowers
Designer's Choice
Summer is the time for fresh flowers! Bring that sunny outdoor feeling indoors with our Designer's Choice Summer Flower Arrangement. We'll create something that will have you celebrating the beauty of the brightest season of all! A colorful bouquet is exactly what you need to warm up your summer home.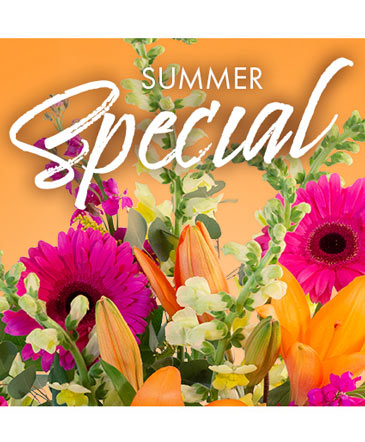 Summer Special
Weekly Deal
The temperatures are up but the prices are down! Keep it cool this summer with a spectacular flower arrangement! Bright and fun, these flowers will stand out in any space. We'll make something that embodies the magic of summer and brings a smile to everyone's face. You'll feel like a kid again when you see these flowers!
Texas Floral Design Inc creates a sunny sensation with vibrant summer flowers. Select a sizzling summer flower arrangement to add pizazz to your home or office. Send a ray of sunshine with a floral bouquet of summer flowers. Add a punch of tropical colors to your summer fun with a glorious flower arrangement. Celebrate the carefree days of summer with a crescendo of garden delights arranged impeccably in a vase. From the first bang of the season to the end of Indian summer, Texas Floral Design Inc creates a spectacular parade of colorful flower arrangements. Fun, festive and irresistible; the sheer pleasure of summer flowers awaits you in Burleson.